I am blessed to live in Asheville and be surrounded by so many wonderful local artists. As you know, I have worked with Gabriel Shaffer in digitally reproducing his wonderful mixed media on canvas art pieces and now I have had the recent pleasure of working with Anthony DeVito, a local master on the pottery wheel.
Anthony came to me to help him capture the beauty and nuances of his pots so that he can can utilize on line merchandising opportunities. When I said yes, I had no idea how much I would enjoy shooting these pieces. I have shot many products before and I enjoy that type of studio work. Close the blinds, set up the table and the lights, get my favorite tunes going, or these days, my rockin' Pandora station, get out the camera and go to work. I find a lot of Zen and beauty in working with static objects in the studio but I did not realize how much of a relationship I would develop with each of his pieces.
The way that Anthony uses glazes and a wood fired kiln add many dimensions and unique personalities to each of his pieces. It was with those subtle qualities that I found myself building relationship. By examining angles under different lighting, watching carefully how the reflective surfaces picked up the lights and seeing the glazes come alive with my reflector, I really felt that I got to know each piece that sat on the table.

If you want to contact Anthony his number is : 404-545-9156. Once he has his web presence, I will add a link to this post. Again, I love this town and the people that I meet here!
Thanks, Anthony for the opportunity to get to know your work. I am already looking forward to your next round of pots and bowls!



Large Jar about 7-8 inches tall.



Another Large Jar about 7-8 inches tall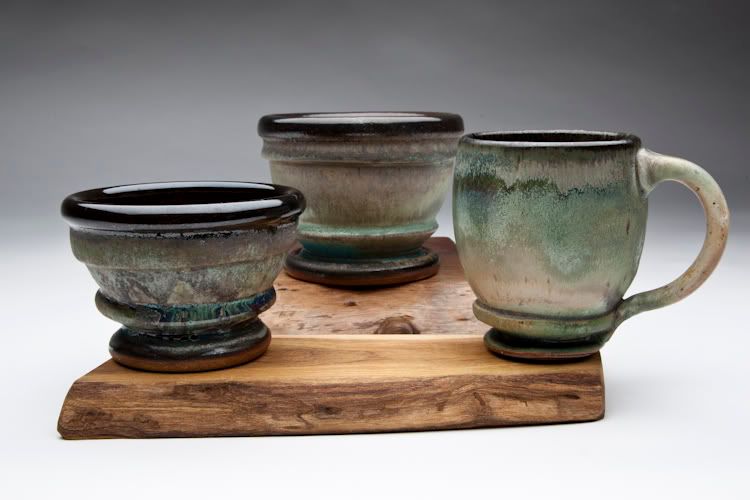 Breakfast collection - bowls and cups



My favorite Vase - about 10 inches tall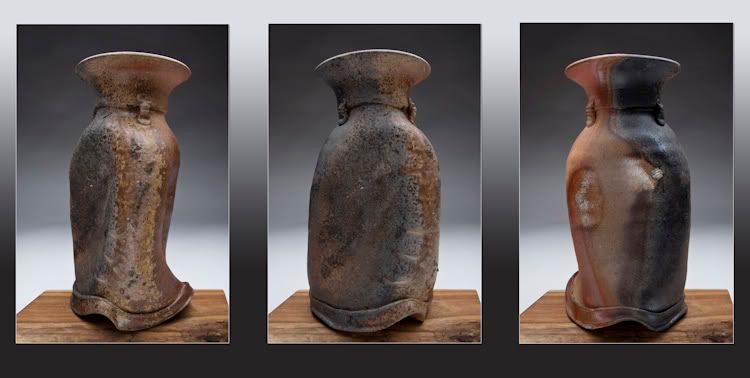 3 Sides of my favorite vase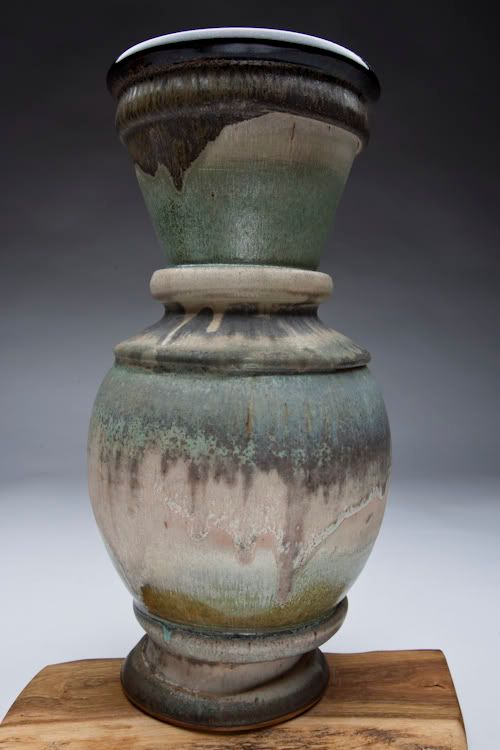 Large Vase about 14 inches tall