Yesterday I had the privilege to spend some time with Miss Lilliana Lula Garrett at Lake Louise in Weaverville. Say that 5 times, fast! :)
Miss Lilli is an adventurous little girl who loves to climb, feed the ducks and go down the slide, which is what made Lake Louise park perfect for our shoot. The weather cooperated wonderfully and though it was a little chilly at first, the sun kept us warm as followed Miss Lilli from the swings to the slide, to the ducks, to the rocks and back to the bouncy bridge with a ride on a springy turtle in between. Miss Lilli, or "Lill Bit" as her Dad called her (which was one of the sweetest things) showed no fear and she ran back and forth on the play structure, looking over the edge at the sliding pole and keeping me, Mom and Grandma on our toes as we attempted to keep up with her energy.
I had a wonderful time starting my morning out with this energetic little girl and I hope that I get to see her again soon!
Hope you enjoy a couple of these images from yesterday monring!
Cheers,
Jon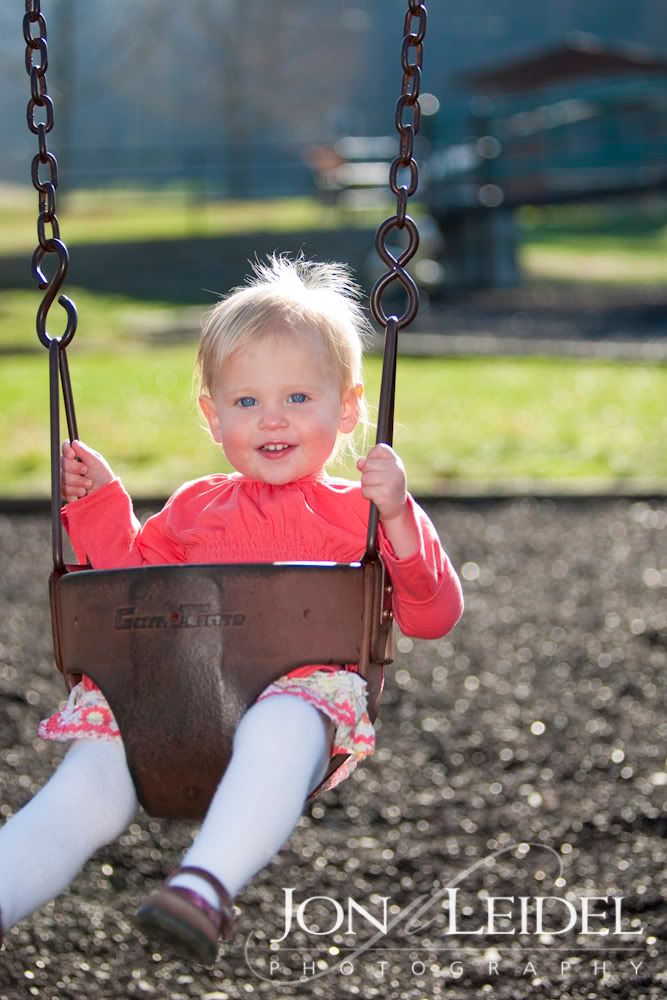 Swingin' Lilli - her blue eyes are so beautiful!



We laughed as it looked like Lilli was imitating the Duck's walk, too cute!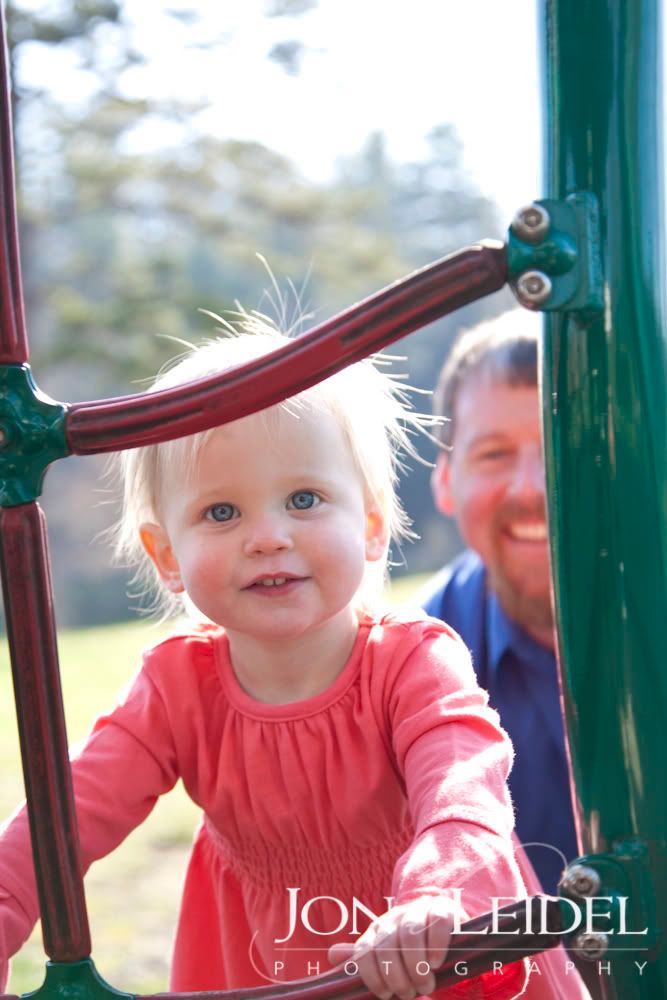 Adventurous Lilli climbing up the play structure. The 2 front teeth + the blond hair + the blue eyes... that is one cute little girl.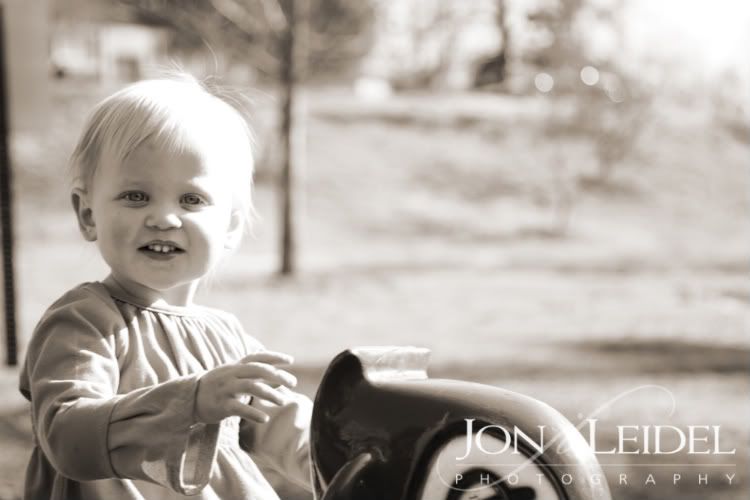 Lilli goes for a ride. I love the side lighting on this shot.