Hello People!
I am back from a whirlwind weekend that included a trip to Atlanta to cover 2 Umphrey's McGee shows at the Variety Playhouse, a trip to Charlotte to shoot a wedding, another Umphrey's McGee show at the Neighborhood Theater, and trips to 2 friends homes to visit their beautiful children. Now that I am back, I am posting some pictures of another beautiful child that I shot right before I got on the road.

Meet Banyan! This is the newest addition to the wonderful Keliher family, of which, the now famous Pyper is the oldest child. Banyan is totally rockin out, sitting up very comfortably on his own, very engaging and has a lot to say about his sister and his Mom. Banyan came by the studio to hang out with me for a couple of hours and we got some great shots from our time together. He is a very curious little man that was looking all around checking out all the cool new stuff he found in the studio. He is also very in love with his big sister Pyper and had her singing itsy bitsy spider to him during our shoot (which was one of the cutest things I have had the pleasure to witness). When Pyper was out of sight, Banyan let fly with some "hollywood" tears to get her back where he wanted her. Smart little man.

Here are a couple of imaegs from our shoot. Hope you like them.



So engaging!



Looking for Pyper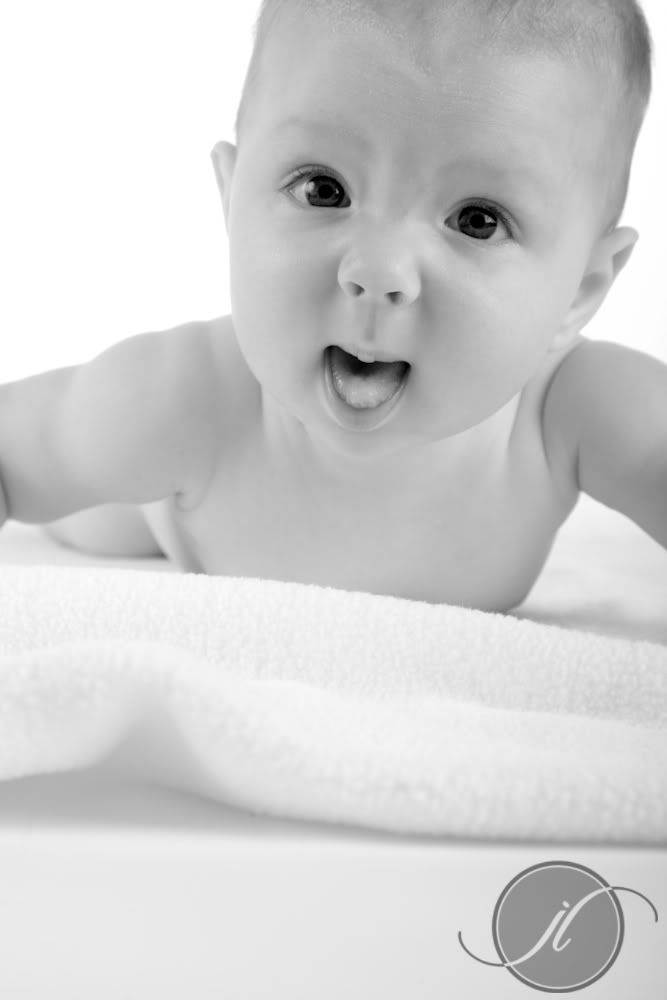 Tummy Time with Banyan singing



And a little acting to get big sis back by his side.